Leahi Voyager Hawaii – Glass Bottom Boat Cruises in Honolulu

MORNING WILDLIFE CRUISE
QUICK DETAILS
AGES:

All ages

DURATION:

1 Hour

DEPARTURE TIME: 7am daily
PRICES
PASSENGER 

(3 years and older): $40

CHILD

(Ages 0-2)

:

 FREE
A Honolulu Cruise For Wildlife Enthusiasts
Take advantage of calm ocean conditions and crystal clear waters on the perfect trip for any wildlife enthusiast. Explore tropical reefs and shipwrecks that are home to honu (sea turtles), eels, reef sharks, dolphins, and schools of tropical fish. The mornings on Oahu's South Shore offer are perfect for looking through glass-bottom boat viewports. This is the most peaceful time of day to cruise on the Pacific Ocean and see the iconic Waikiki beach boardwalk.
During whale watching season (November – May), humpback whales migrate through Hawaiian waters to mate and calve; you may be able to catch a glimpse or two of these majestic creatures on your cruise. We've seen them put on spectacular shows for us. You might even hear them sing!
Perfect for large or small groups, book a fun-filled tour with Leahi Voyager Hawaii for your family or friends. It's a great activity for convention groups, employee appreciation days, military group outings, and local school field trips. We also offer wedding photo tours showcasing you on your wedding day against the beautiful backdrop of Oahu's coastline. We look forward to sharing our unique perspective of Honolulu with you, above and below the surface.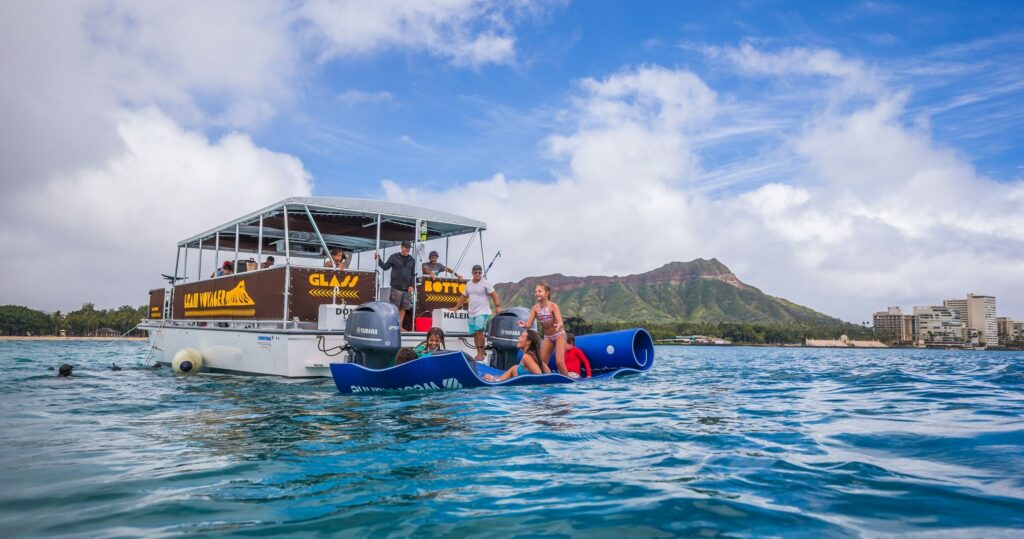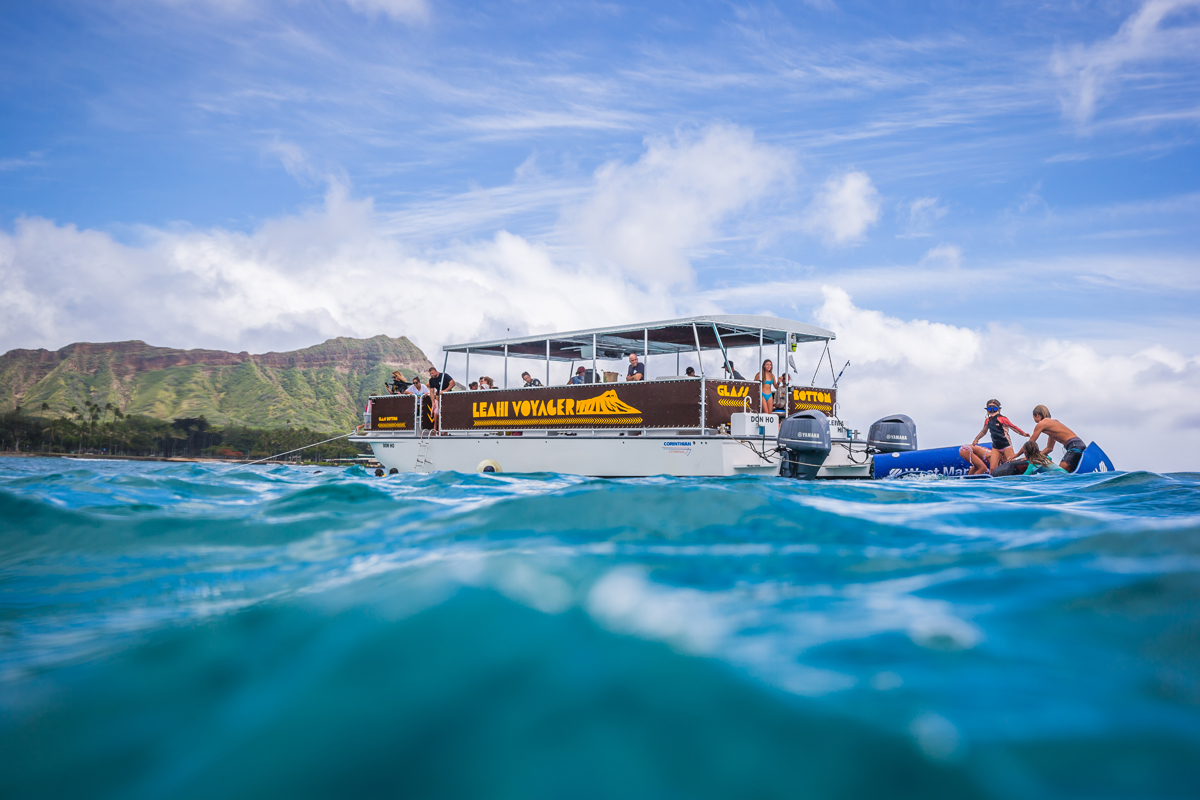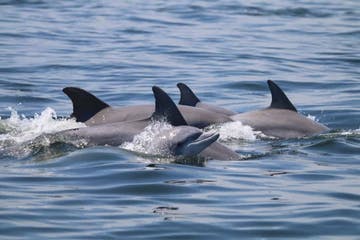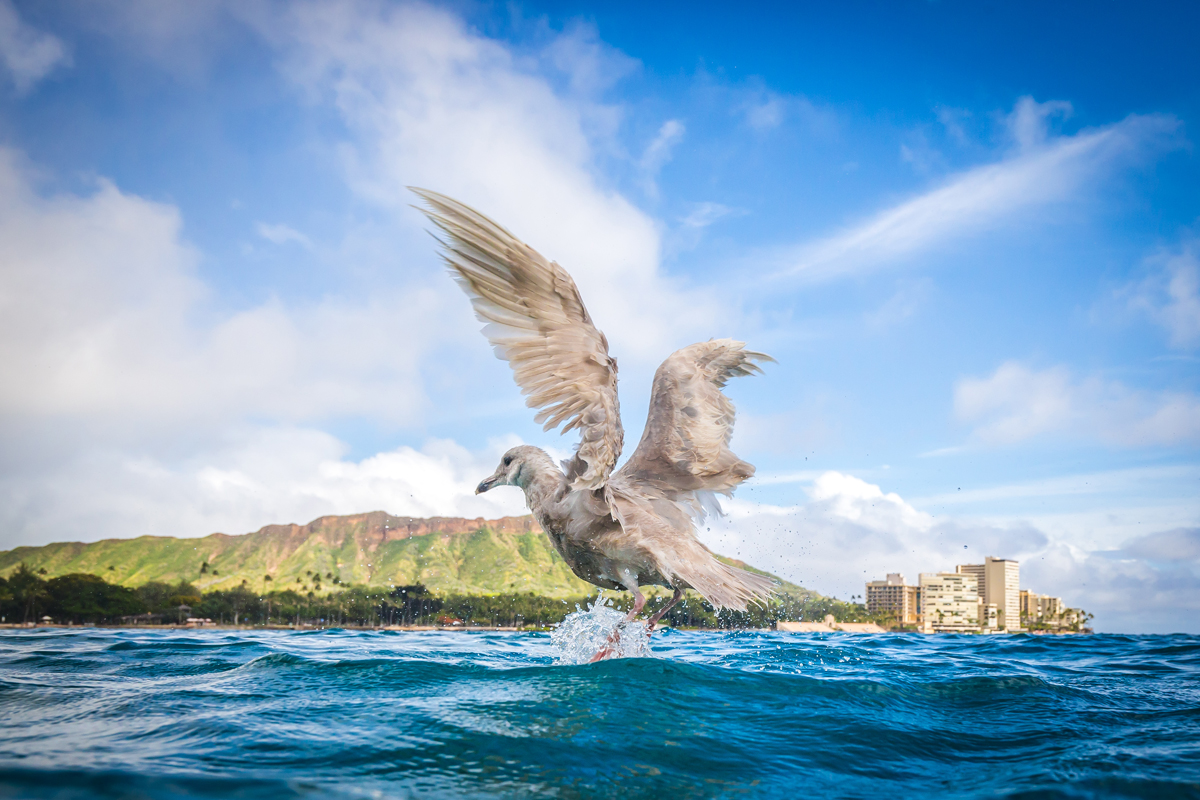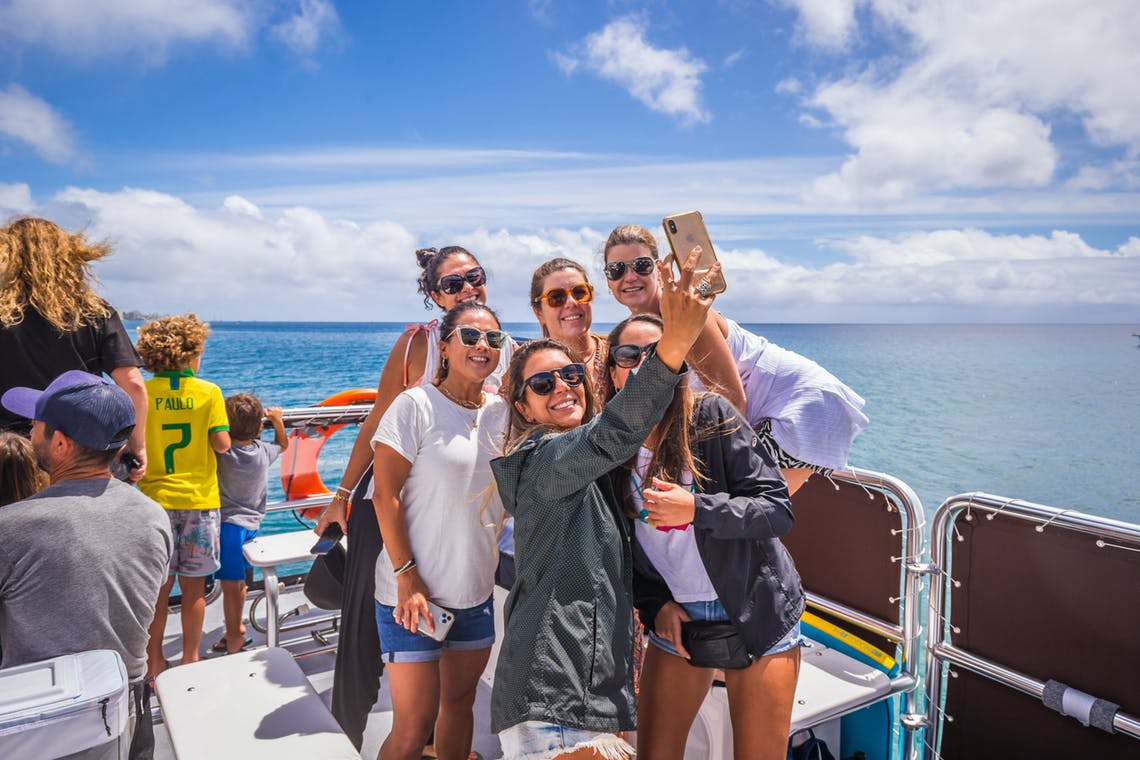 Leahi Voyager Hawaii Tours
Daytime Cruise
Enjoy a catamaran cruise in Honolulu! See tropical reef inhabitants on fun-filled tour aboard glass bottom boats, perfect for your family or friends while visiting Hawaii.
Sunset Cruise
Relax and unwind on a catamaran cruise and enjoy a beautiful sunset along Oahu's coastline. See the sights of Honolulu during the most beautiful time of day.
Friday night fireworks
Our Friday night fireworks tour outside of Waikiki is truly a one-of-a-kind experience. You're sure to experience the Friday night city lights as you've never seen them before when you join us on this fun tour! Enjoy drinks, music, and sightseeing as we cruise to the perfect spot to watch the fireworks, and take in breathtaking views of the Honolulu skyline and under the sea with under water light glass bottom boat viewing.
Private Boat Charter
With a capacity of up to 50 guests, the Leahi Voyager Glass Bottom Boat comfortably accommodates your crew for a range of private events like dive sessions, wedding photos, memorials, proposal celebrations, and more!