Exciting Boat Tours in Honolulu, HI
Glass Bottom Boat Cruises in Honolulu

Have a Blast on the Water
Need a memorable way to celebrate a birthday or wedding? Or are you trying to find the best place to hold a team-building or corporate meeting? Leahi Voyager puts you in the middle of the most iconic location in Hawaii – on the waters of Waikiki Beach.
Our 50-foot power catamaran offers a spacious and stable environment for any group event. Large open deck space allows your group to move around with ease and enjoy 360-degree views of Honolulu, Waikiki Beach, and Diamond Head. Plus, the glass bottom boat allows you to view the marine life below!
Older than 21?
It's B.Y.O.B. Feel free to bring the party on board!
Schedule a Tour With Us

When you're looking for a fun and exciting way to spend your vacation with your family, Leahi Voyager has you covered. We offer the top boat tours in Honolulu, HI! Schedule a tour with us and see why we're the most preferred boat charter in the area. Your satisfaction is always guaranteed. At Leahi Voyager, we offer a wide range of tours to meet your unique needs from daylight tours with the family to sunset tours with your partner. Contact us today for more information about our boat tours in Honolulu, HI or to schedule your charter today. We'll be more than happy to answer any questions you may have.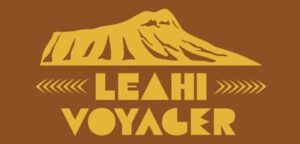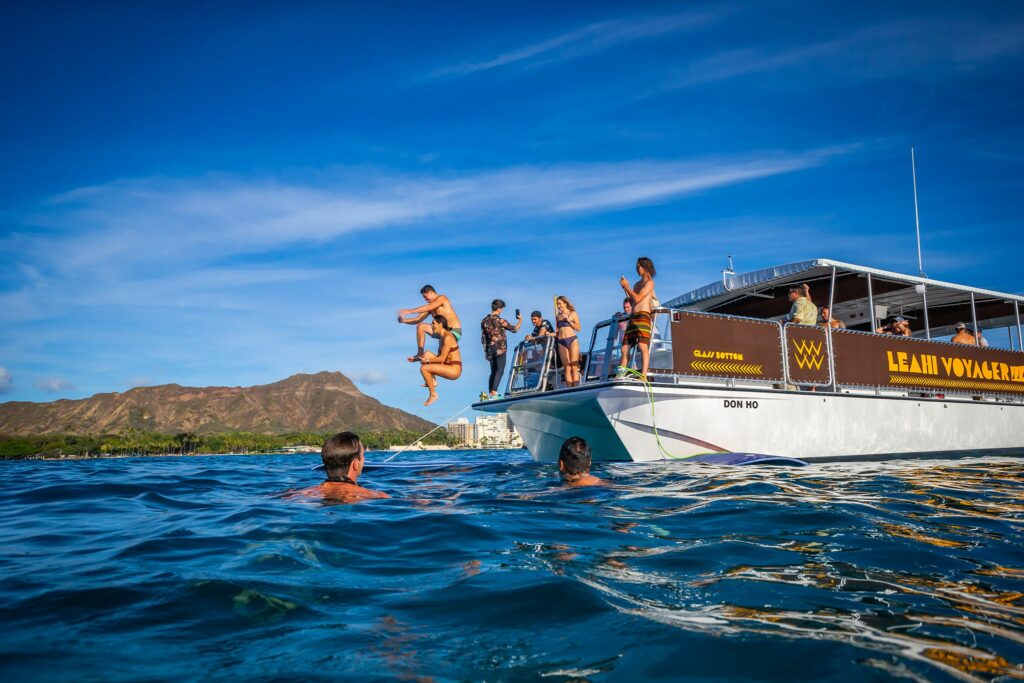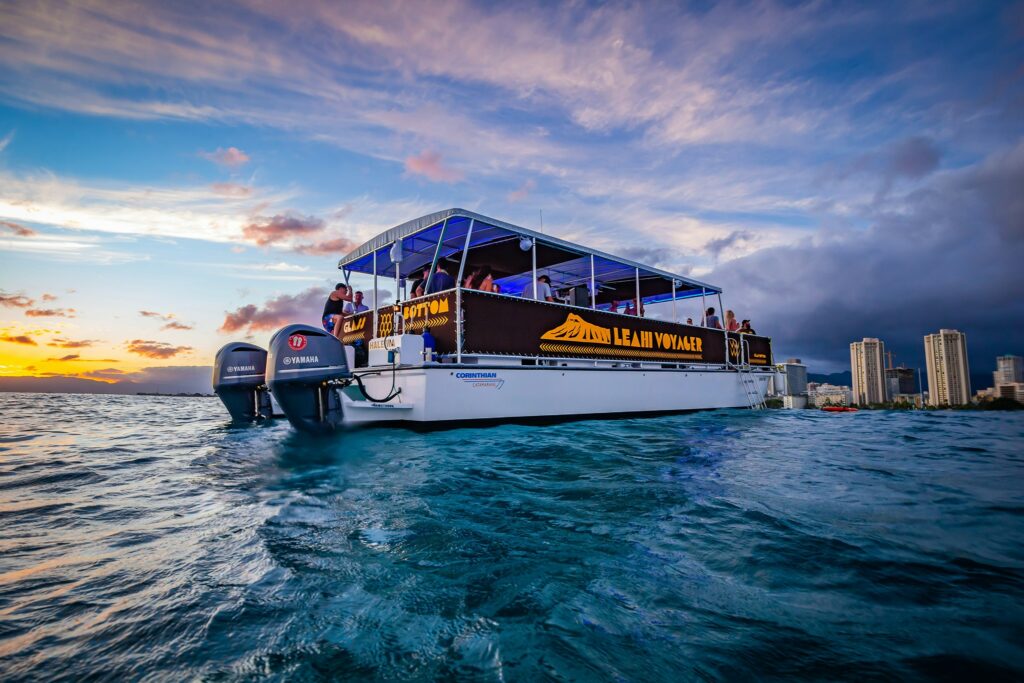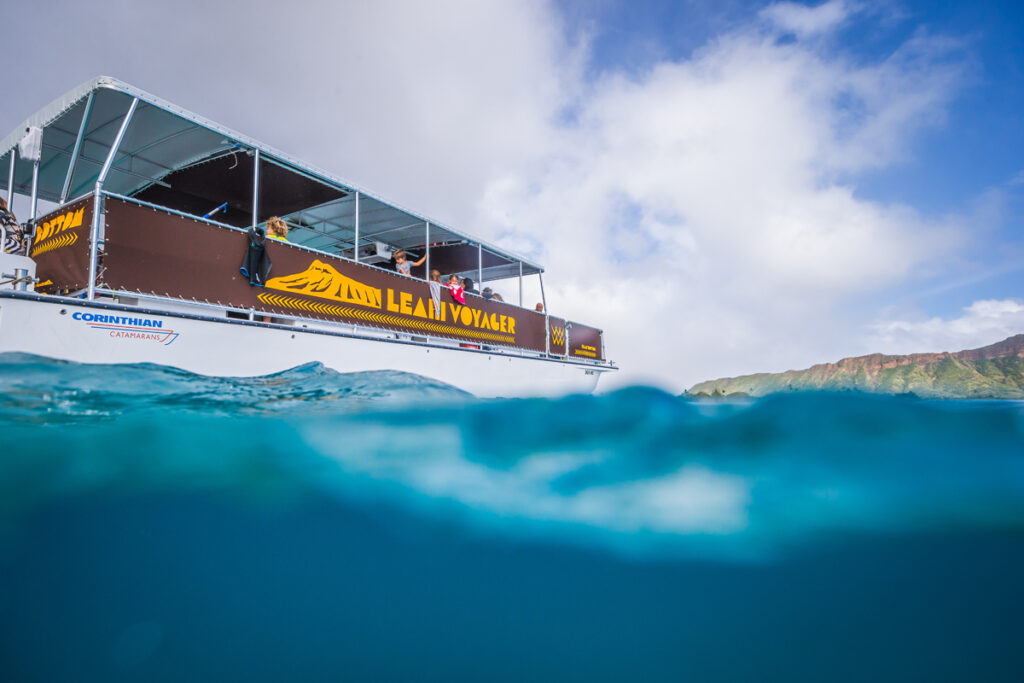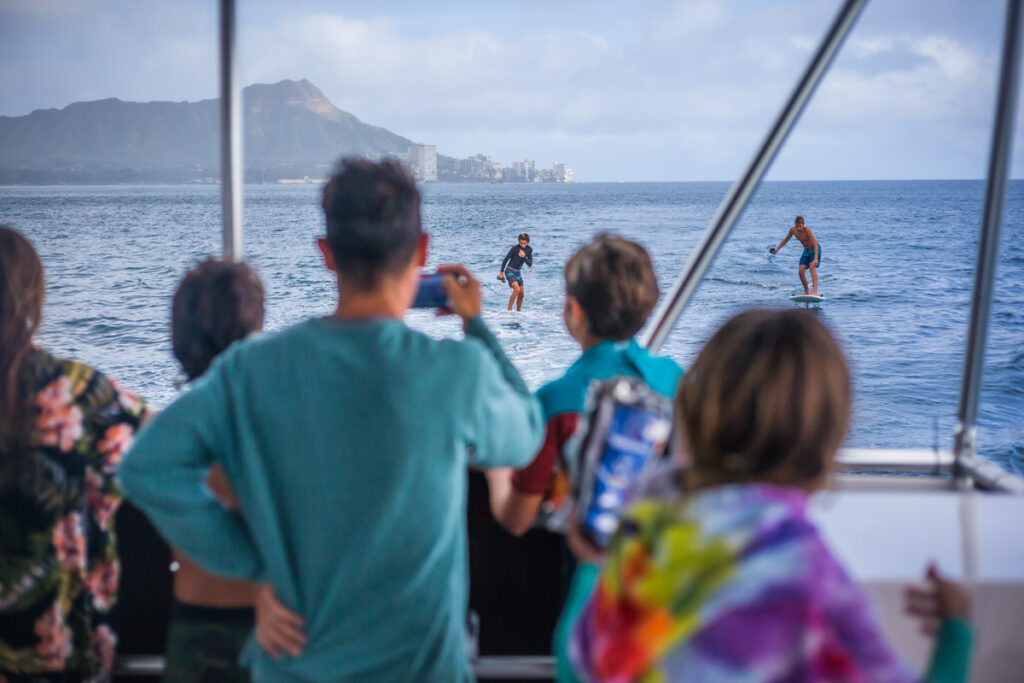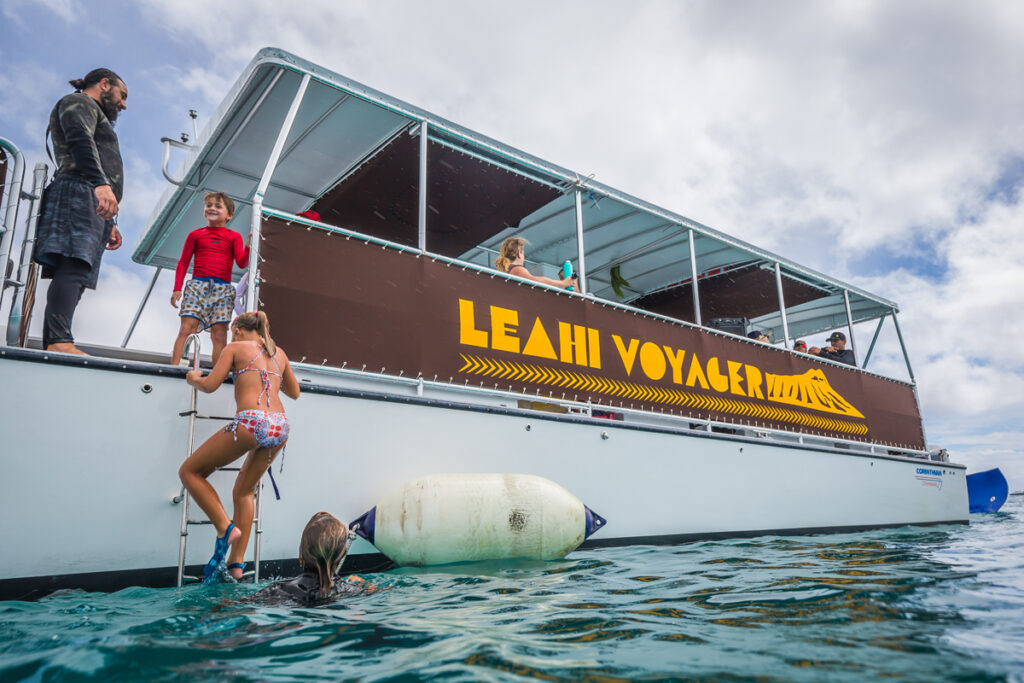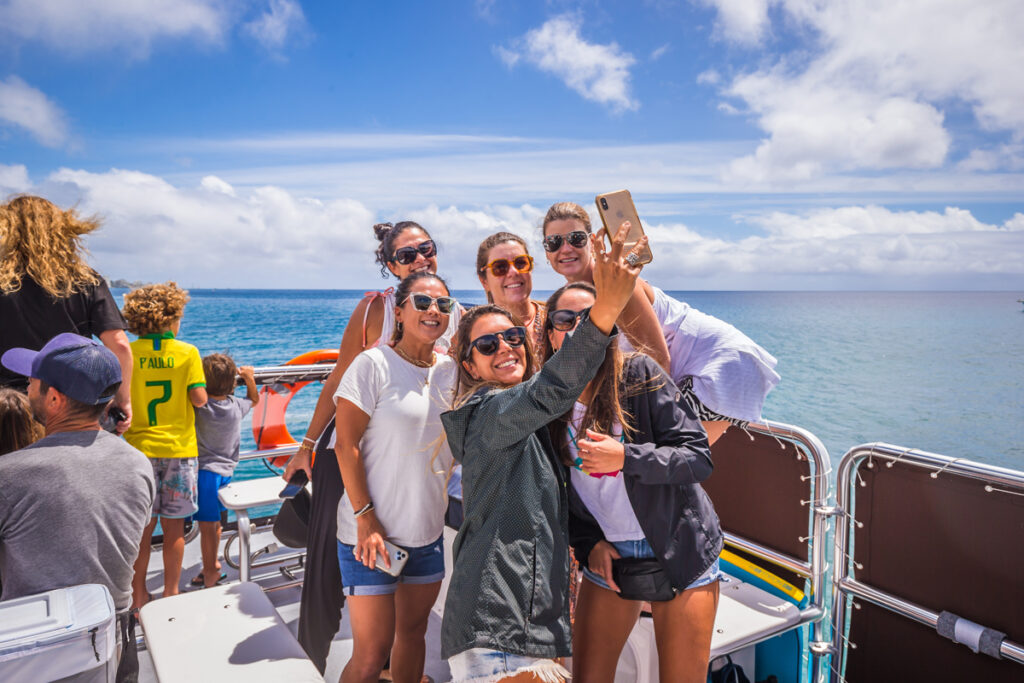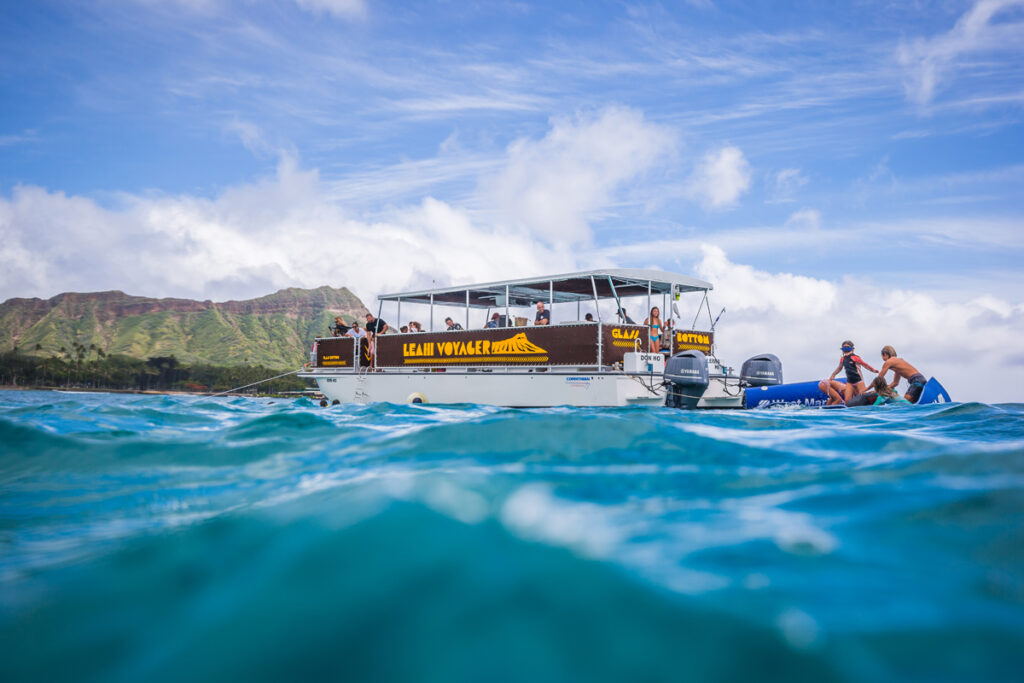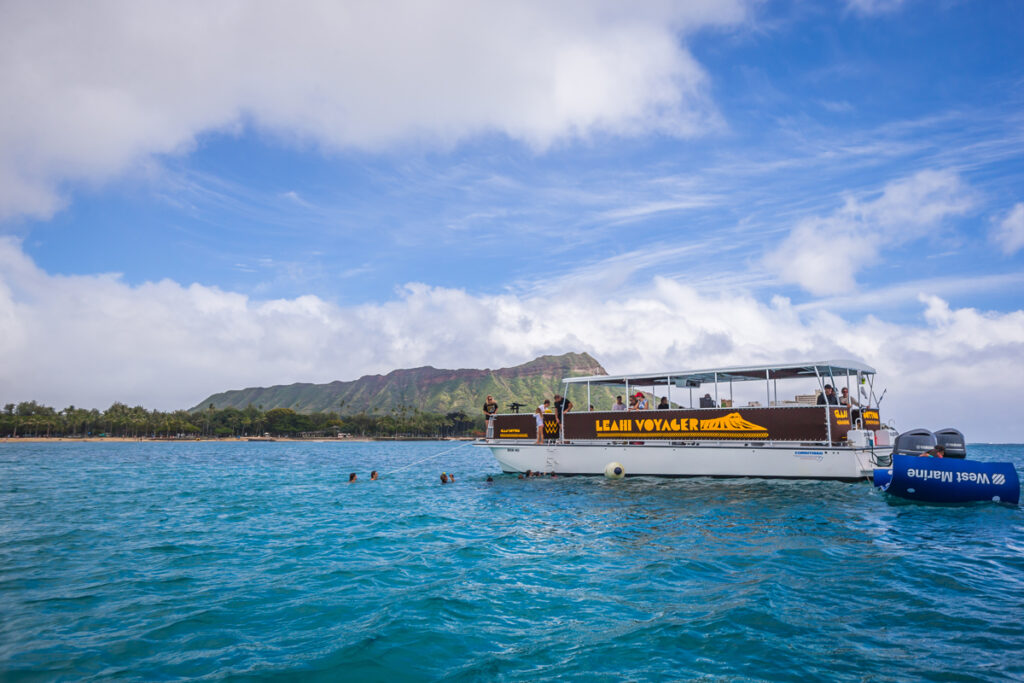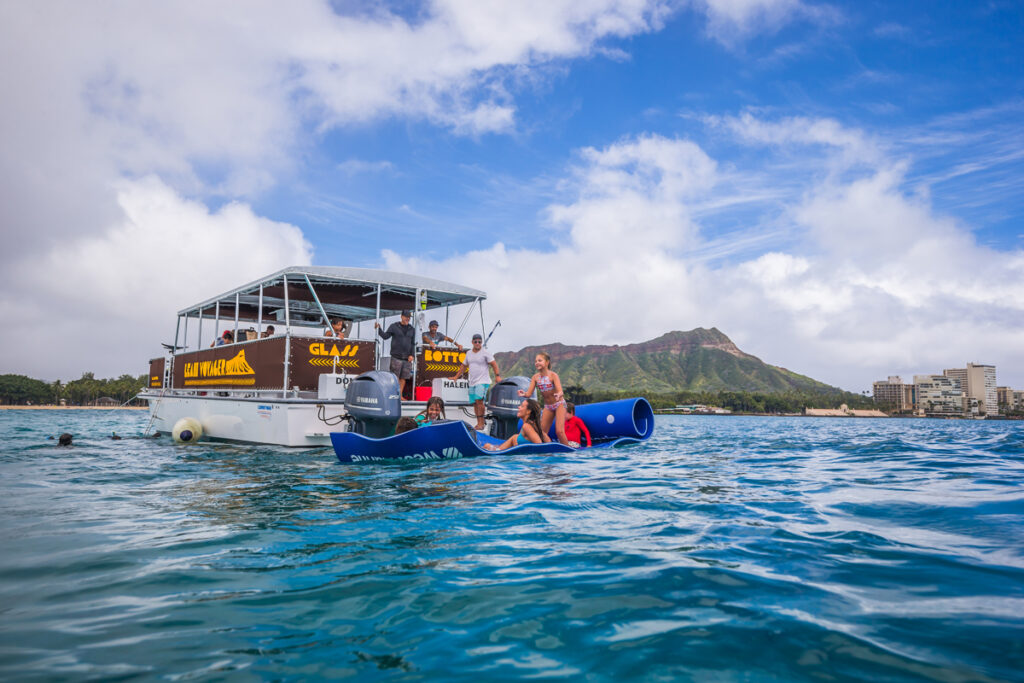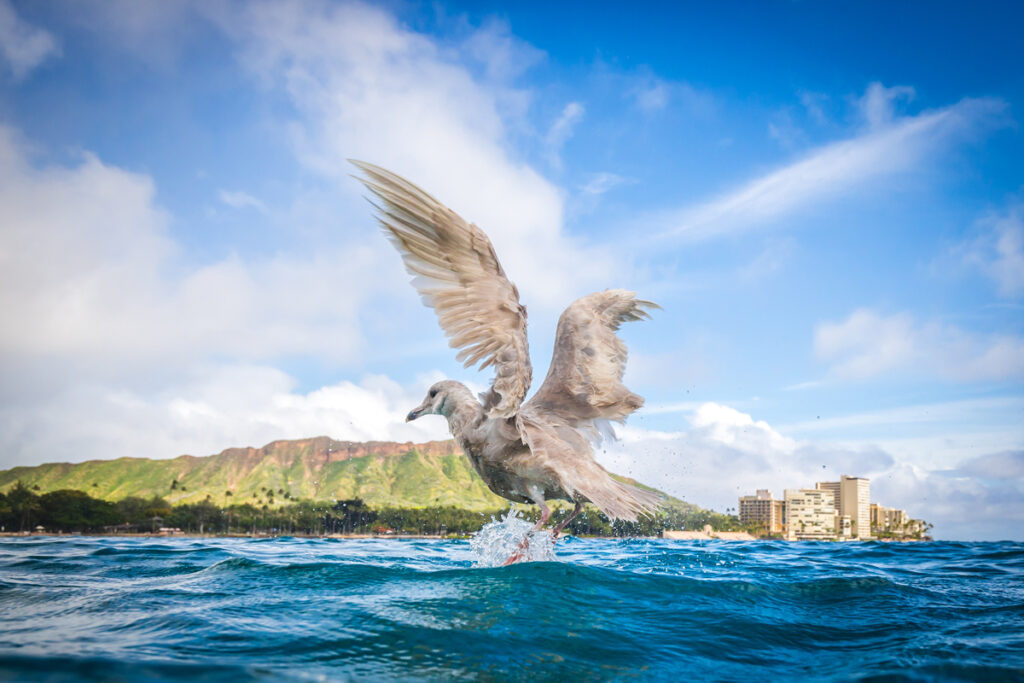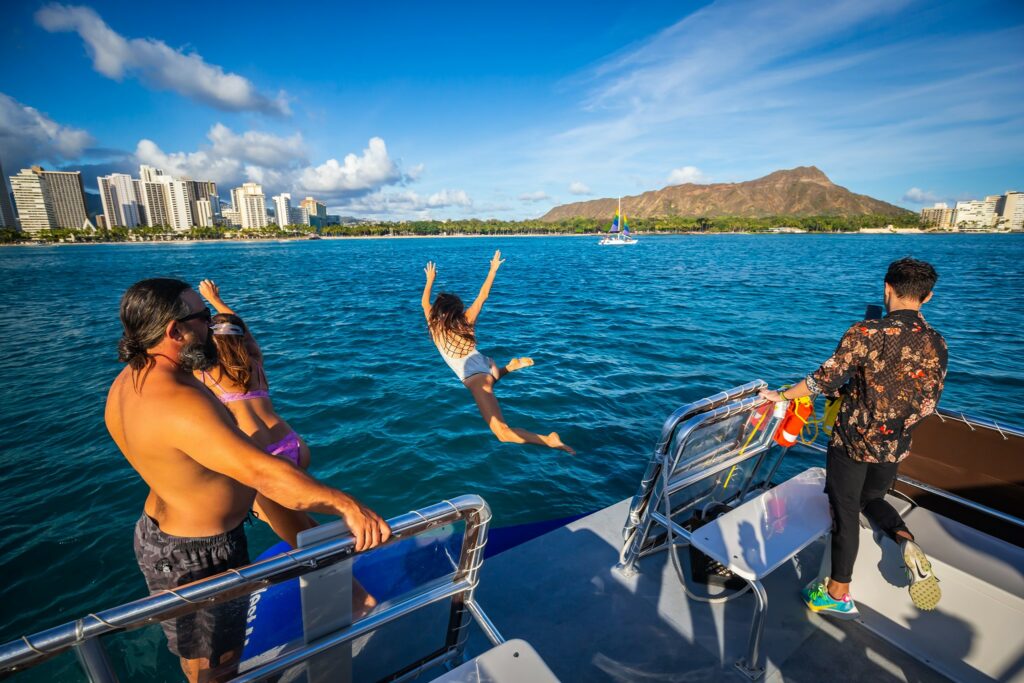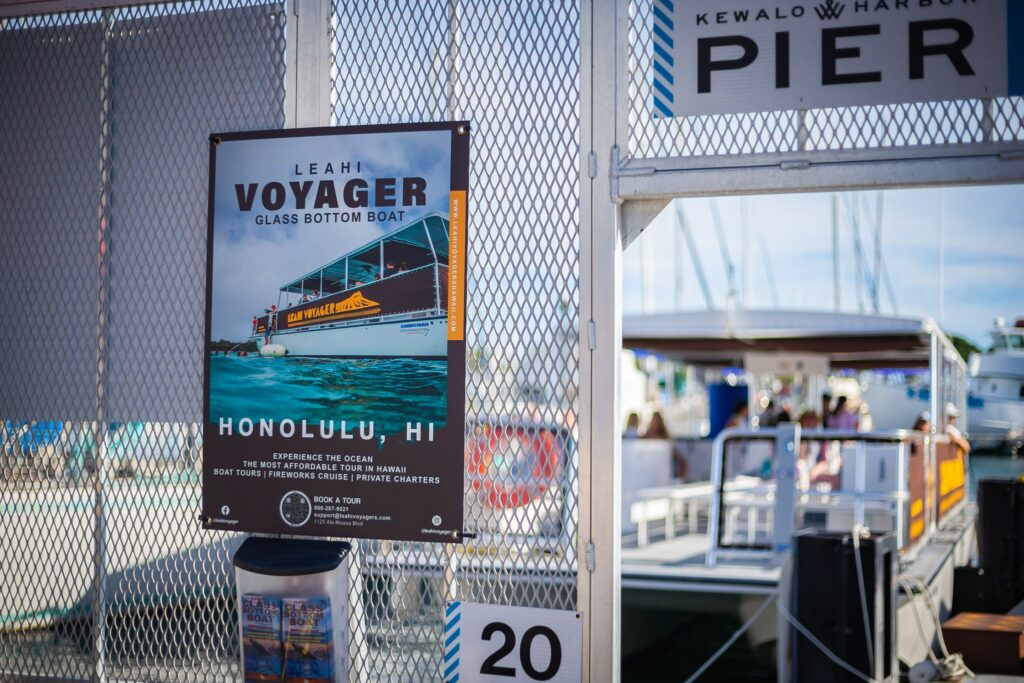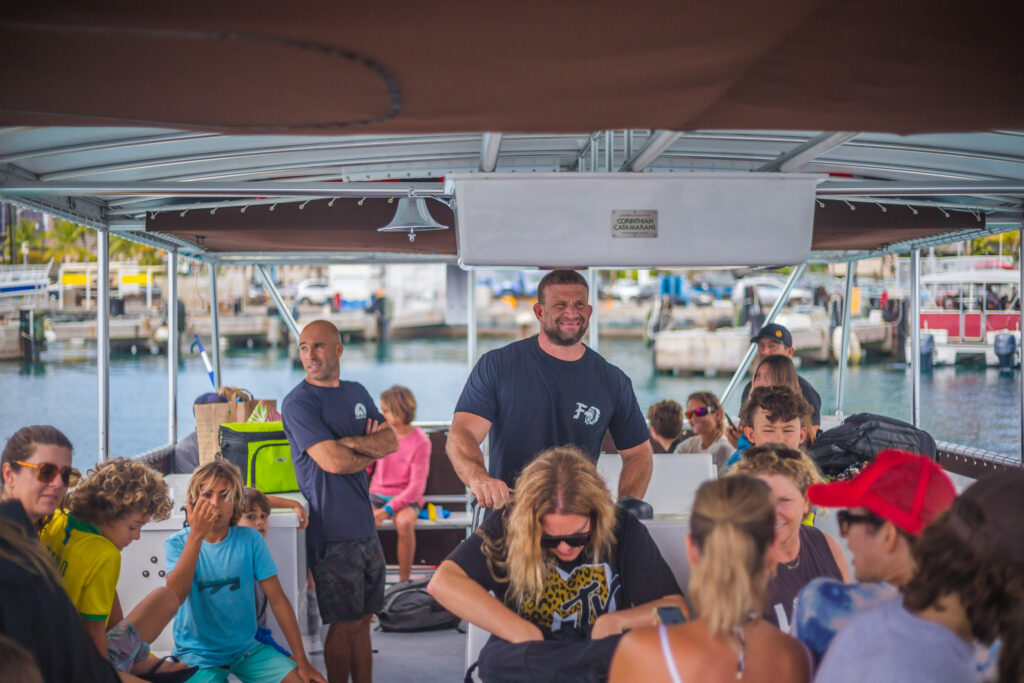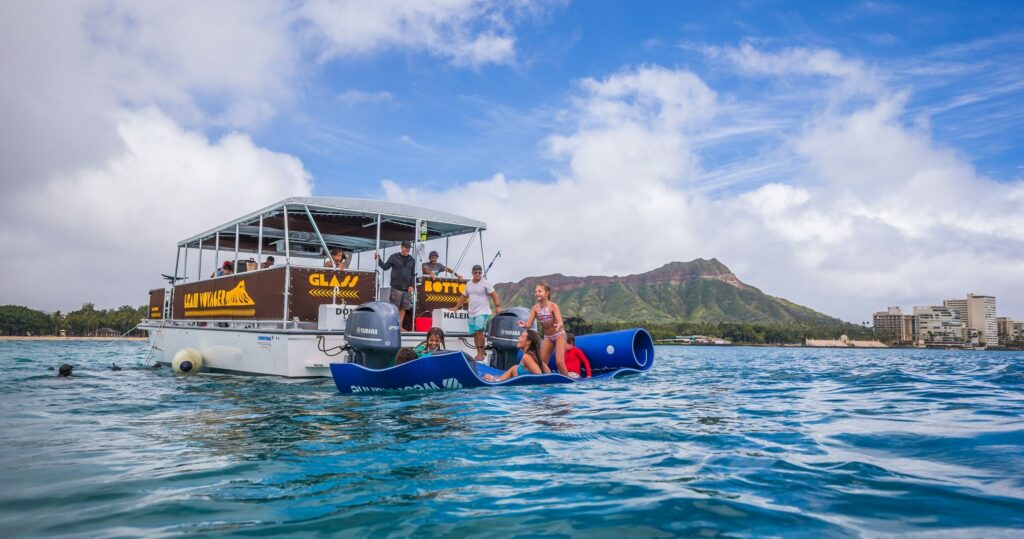 Why Book with Leahi Voyager Hawaii?

Experienced Captains
Our experienced captains take care of everything, so you can focus on having fun! All you have to do is relax and unwind while you cruise Oahu's scenic coast.​

Amazing Scenery & Wildlife
The tropical reefs are teeming with turtles, dolphins, tropical fish and other beautiful marine life! Our glass bottom boat makes an awesome viewport. camera

Unforgettable Memories
A cruise in Hawaii is a unique group adventure you'll never forget! Make amazing memories with friends and family – your future self will thank you!

Service with Aloha
We strive to provide fun, safe, and memorable experiences for all our guests. We're committed to top-notch customer service while sharing the aloha spirit.